South Chicago Dance Theatre
Energy. Power. Grace.
Purchase tickets to the SCDT's home season here!
Dancing Beyond the Borderline provides first account recollections of the Great Migration, a view of life in Chicago's Black Belt through Jazz in Alley founder Jimmy Ellis, and a forward to a celebration of resilience through Black social dances of the 1990's.The home season also encompasses the first product of the company's three-year diplomatic partnership with South Korea, and highlights this year's Cultural Hero awardee Pierre Lockett of Forward Momentum Chicago. This event is made possible in part by the Rebuild Foundation!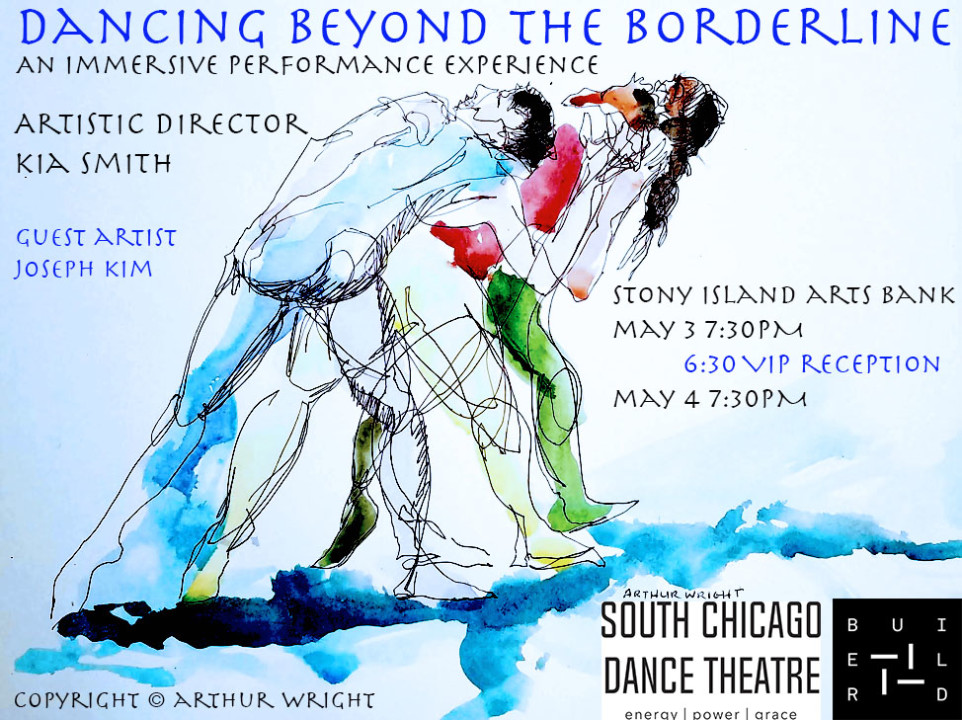 Celebrate Black History Month with the South Chicago Dance Theatre!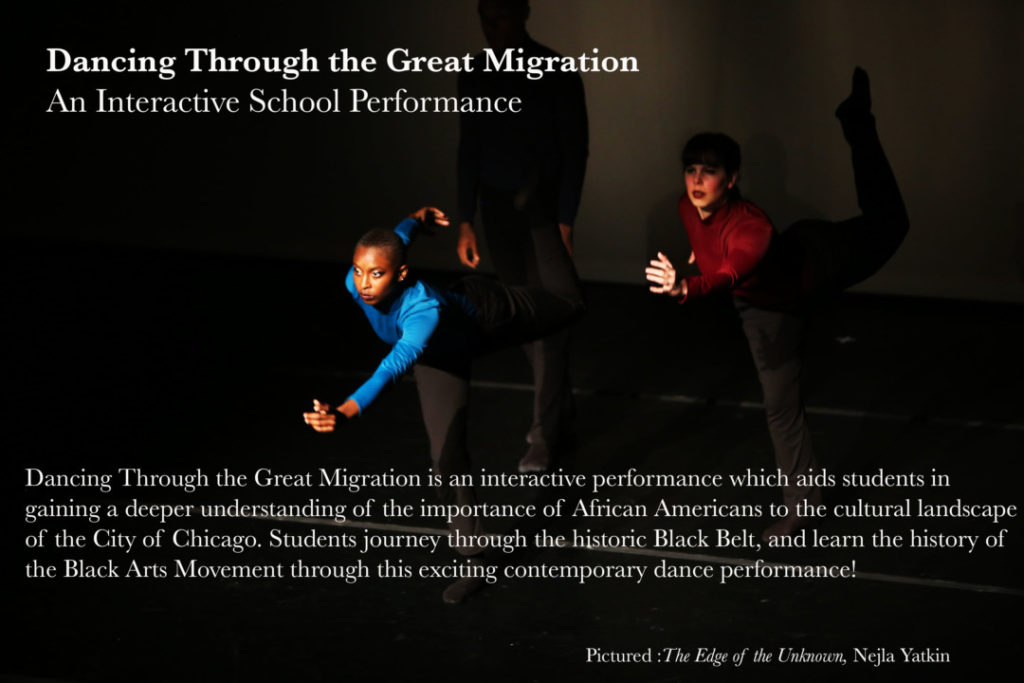 Black History Month at Brookwood Elementary
We're excited to announce our partnership with D-Composed ; an intimate chamber music experience that seeks to highlight musicians and composers within the African Diaspora. Catch the SCDT and D-Composed performing Sunday December 16 at Savage Smyth and throughout the 2019-2020 season!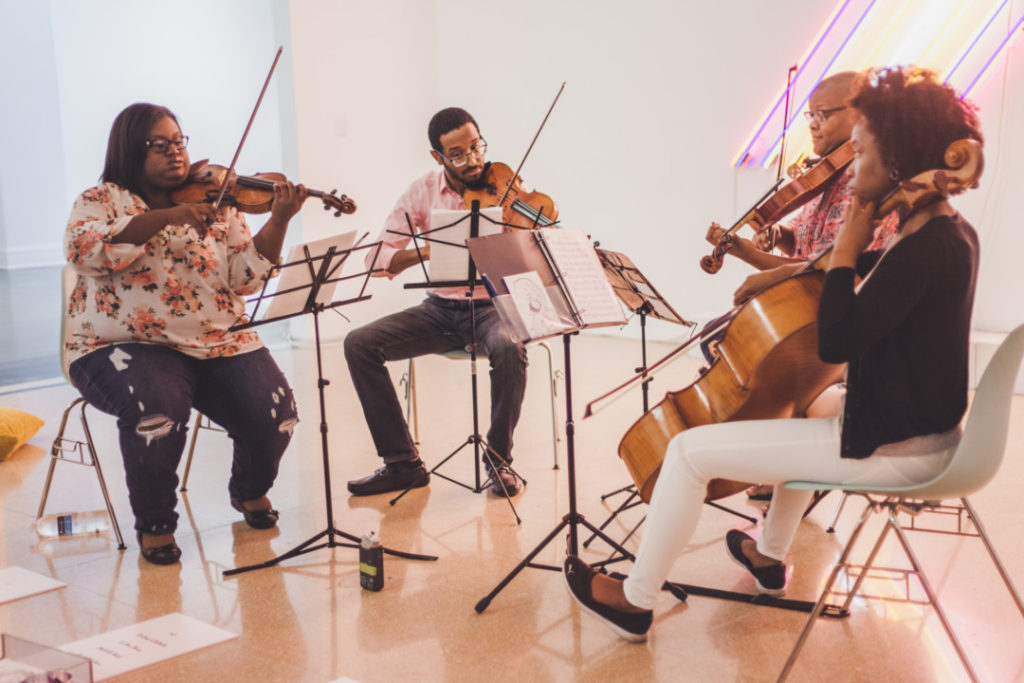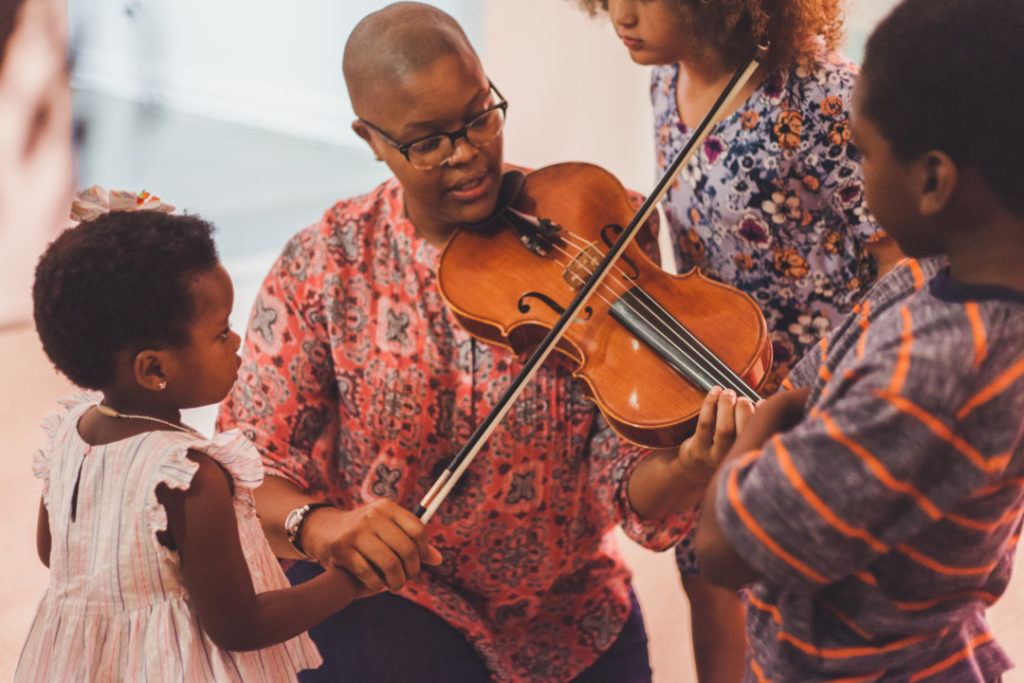 Visual artist Arthur Wright has begun a new series on the South Chicago Dance Theatre! To support his work visit GetItWright.Com.